Corporate Brochure for RICS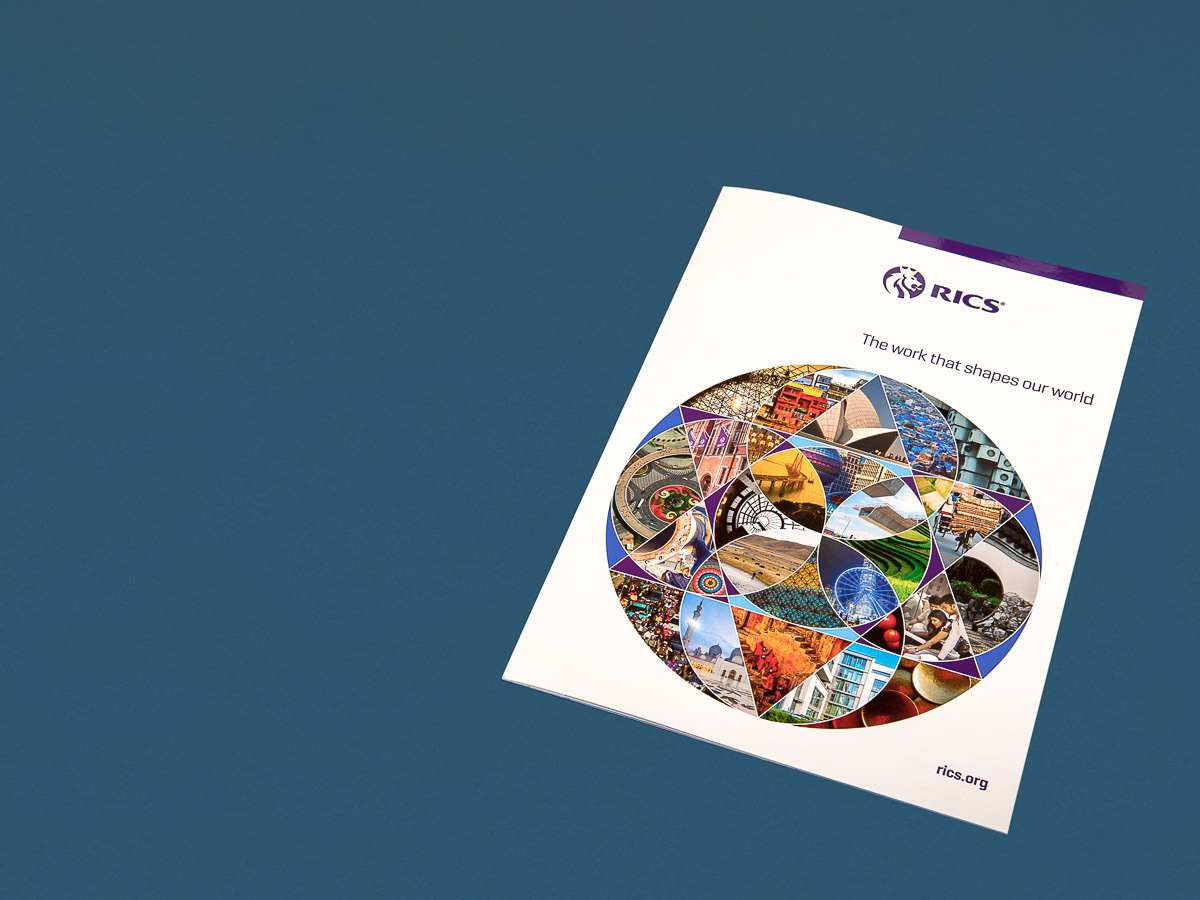 For this brochure for the Royal Institution of Chartered Surveyors we developed an eye-catching image of a geometrically dissected circle. The circle embodies ideas of perfection, completeness and global outlook. The geometric divisions depict the many facets in which surveying is essential as well as the analytical, mathematical precision involved.
The visual concept has since been developed and extended for use in materials celebrating the 150th anniversary of the RICS in 2018.