Sustainability campaign for Deutsche Bank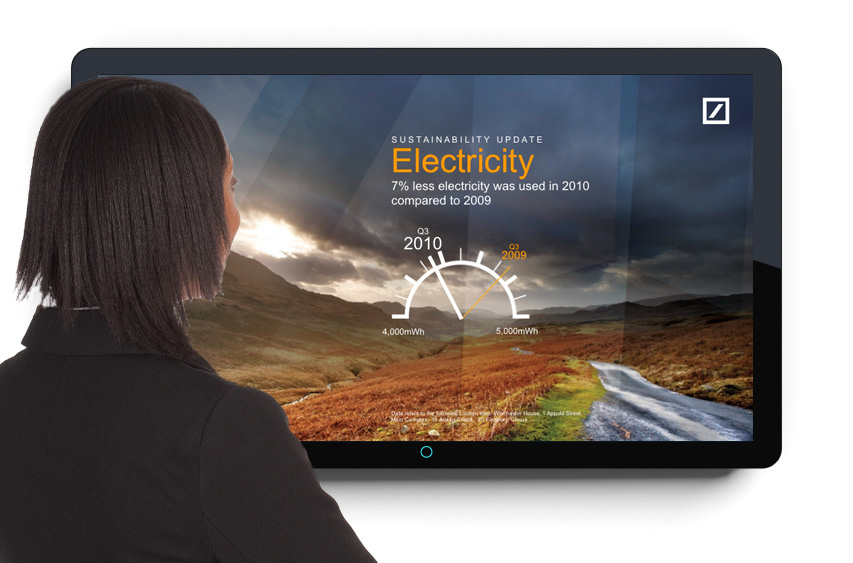 Deutsche Bank wanted to inspire their staff by communicating progress towards their sustainability goals. 
This is a long-term campaign that displays monthly results on internal screens in a gently rotating slide show. The use of minimal text and beautiful environmental images was welcomed and enjoyed by all. The selection of images was refreshed 4 times a year to match the season. Monthly updates were easily accomplished by staff due to the use of universally-known Powerpoint software to run the slide show.