Theatre invitation for Deutsche Bank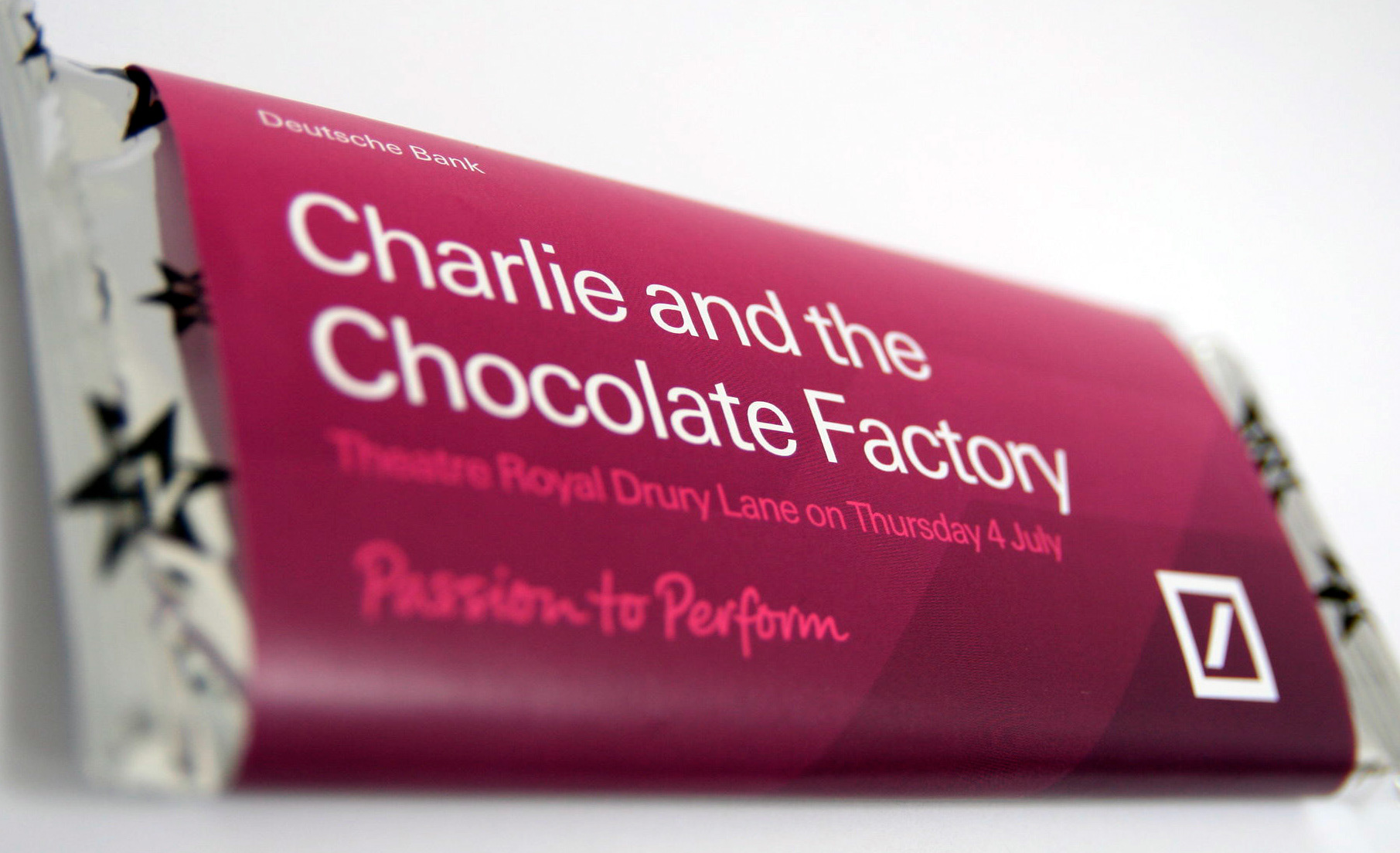 Deutsche Bank Corporate Hospitality department invited selected key clients and their families to a performance of Charlie and the Chocolate Factory in the West End of London. 
To add to the sense of anticipation, we suggested the concept of golden tickets and customised chocolate bars which we then sourced and produced. The result was rather tasty.