Annual Report and Statistics Report for IUA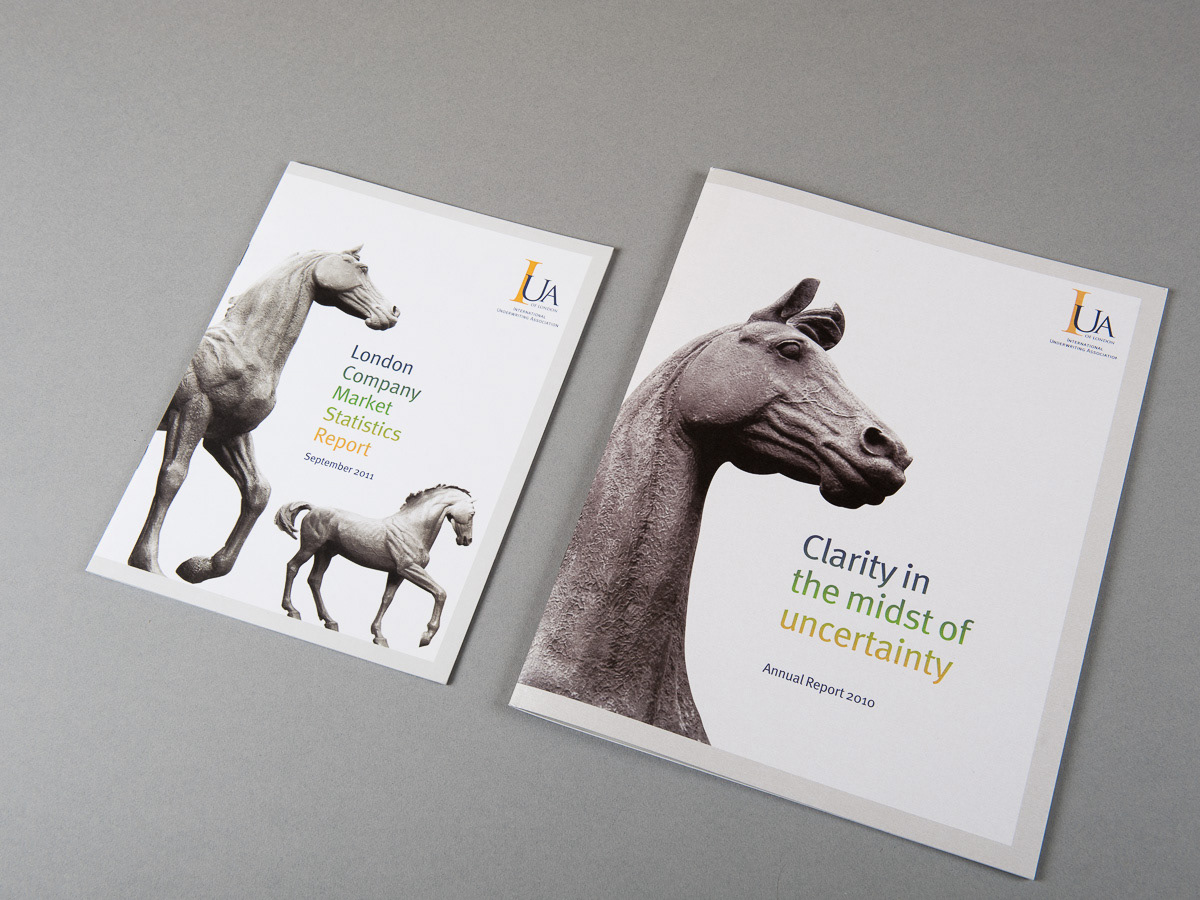 These Reports for the International Underwriting Association shows images of sculptures in London. This reflects the IUA's mission to advocate London as a centre of insurance while also conveying permanence and strength. The bronze horses on the covers stand outside IUA's HQ at the London Underwriting Centre. 
As well as Creative Direction, Julien Lesage also took the photographs.